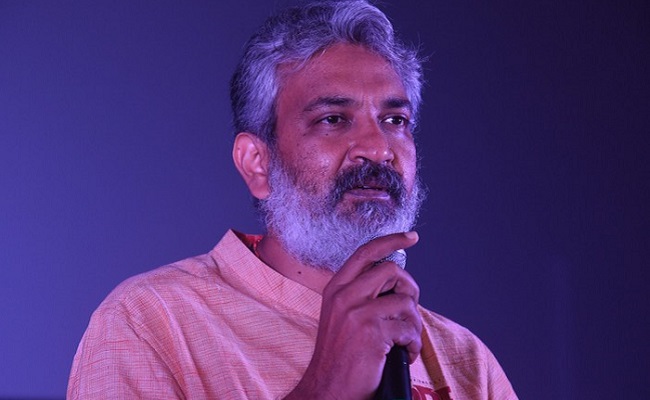 No one knows who gave the idea to commercialize even a normal press meet. The RRR press meet made a big flop show insulting the media and the fans.
Keeping the PROs aside, the RRR team has deputed an Event Management Company to organize the press meet on the occasion of trailer release. The Company printed the Entry Passes and distributed to all the fans liberally.
NTR fans and Charan fans came in huge numbers to the PVR where the press meet was planned. They shouted Jai NTR and Jai Charan in a big way.
Media personnel found it very difficult to pass through the crowds and enter the premises.
Finally Rajamouli came out, said sorry and canceled the press meet. Everybody passed the buck on each other to escape the responsibility of this situation.
Many are wondering if this happened with the knowledge of Rajamouli.
Though the trailer is a huge success, the mishap done by the event management company is under criticism among the media circles.