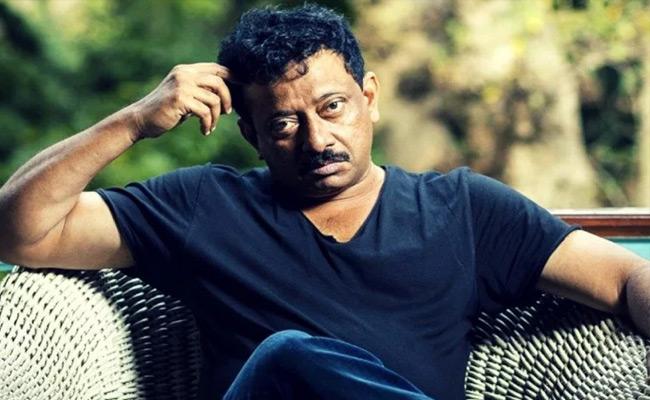 Don't know if Ram Gopal Varma tweeted about Kodali Nani in a satirical manner regarding the casinos in Gudivada but he appears to be making sense.
In a tweet he said- "My question to people looking down upon @IamKodaliNani initiated casino is "is anyone looking down upon Goa and Las Vegas?"
This is really a point to be noted. When a State has no other big resource to make both ends meet and when it is forced to take loans to continue welfare schemes, the best way could be making it an international casino hub. Moreover it boosts up the Tourism income as a collateral advantage.
Economists also say that there is nothing wrong in running Casinos, but at what scale they are being run is the matter.
Sands Casino in Singapore, Goan Casinos in India, Las Vegas-Atlantic City and many other hubs in the USA, Ballys in Sri Lanka have been the cash cows for the respective governments. A nation by name Macao is completely surviving on Casinos and the average annual income is almost close to a whopping 30 billion USD.
Statista.com says- "Revenue from gaming and gambling in Macau exceeded 29 billion U.S. dollars in 2019. To put this into perspective, gambling revenue in one of the most famous gaming centers in the world, Las Vegas, generally reaches around six billion U.S. dollars annually. The majority of gambling revenue in Macau is generated from games of fortune, including poker, baccarat and roulette, among others".
All that can be tried now is making the beautiful beach city Vizag a Casino hub. With an international Airport connecting the city to various destinations, this proves to be the ideal place. Inviting the international casino brands including Sands, Wynn, Galaxy and MGM along with the Goan Casinos to set up their hubs can pull a huge foreign investment. Tourism also gets a huge boost by this. Not only for the state of Andhra Pradesh, the income generated on casinos helps the nation to go financially strong.
RGV also tweeted- "Those who are talking against @IamKodaliNani initiated casino are the people who will drag advancement into prehistoric dark ages".
In a way he is making sense. Many conventionalists lament that the people would get spoiled with gambling centers around. But the irony is the states in India are running on liquor sales that spoil people's health. If gambling centers spoil people's wealth, then there can be strict norms in place.
The entry into big casinos can be restricted only to the foreigners. The Indians may be given a chance to play only on quota basis or on an investment cap.
That gives a better kick to the foreigners to come and spend their dollars who look down on Indians for their own reasons.
Indian states in this connection, should relax their historically strict anti-gambling laws. If the casino resorts would come to India, as they have in the countries like the Philippines, Singapore, Macau, and potentially Japan, as per an economic survey, the country could generate gross gaming revenue of up to $17 billion each year.
Goa Chief Minister announced that the state government earned Rs 411 cr revenue from casinos in the Financial Year of 2019. This figure is in fact 10 times bigger than what AP earns on film ticket sales in movie theaters.
The bottomline is all that a State wants is revenue generation to run the show. Sane State heads shouldn't miss the opportunity to earn. Any challenges can be faced later.
Usha Chowdhary