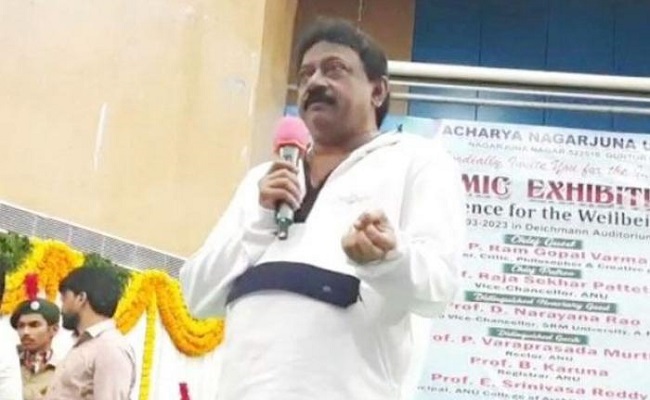 When it comes to life, Ram Gopal Varma doesn't hold back. He has never hidden his love for vodka or his weakness for women. However, his statements caused a stir at Nagarjuna University.
The university had invited him as a special guest for the Academic Exhibition. He addressed the students in attendance and told them that he tries to make the most of every moment.
"After death, we are promised a reunion with Rambha, Urvashi, and Tilottama, the three heavenly beauties. So what if we can't find them? Because of this, I can finally appreciate life. I only want you to do what makes you happy, so eat, drink, and be merry," he told them.
His remarks shocked the female professors, but he was applauded by the students. However, RGV is receiving a lot of flak on social media for allegedly giving bad advice to young people.