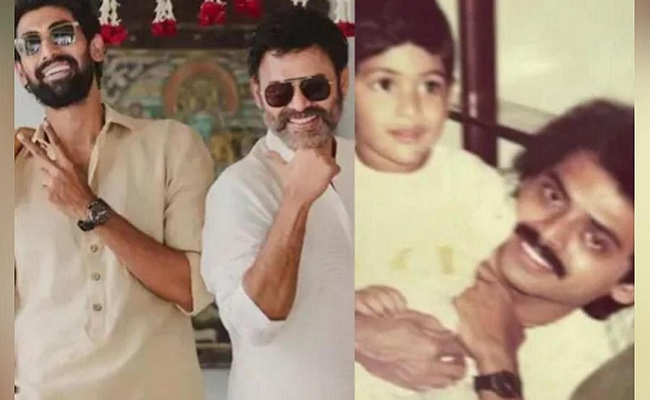 Rana Daggubati recently revealed in an interview that he always knew he would work with his uncle, the veteran actor Venkatesh Daggubati, at some point in his career.
He will be seen sharing screen space with Venkatesh in the upcoming Telugu film 'Rana Naidu'.
Rana also shared that the most challenging part of working with his uncle was to hurl abuses at him.
In the film, Rana's character is required to abuse his uncle's character, which was difficult for him to do.
He further added that it was easy to do it in Hindi but when it came to doing it in Telugu, it became too much for him.
Rana mentioned- "It was very hard...It was fine...[till] it was in Hindi...in Telugu, it was too much".
In fact, the impact is always stronger in mother tongue.
The relationship between Rana and Venkatesh is not just limited to the film industry.
They share a strong bond as family members, which made it difficult for Rana to abuse his uncle on-screen. However, as an actor, he had to perform his role convincingly.