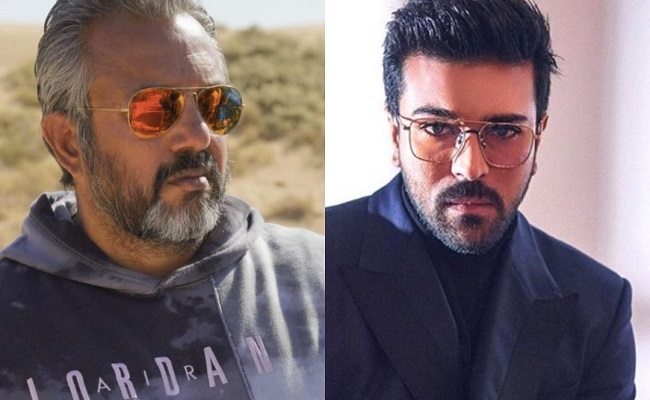 Director Apoorva Lakhia recently discussed his relationship with RRR star Ram Charan.
The director and actor collaborated on the film Zanjeer in 2013, which marked Ram's Bollywood debut and also featured Priyanka Chopra in a leading role.
Despite the box office disappointment of Zanjeer, Apoorva revealed in a recent interview that it didn't affect his friendship with Ram. However, he confessed that Ram has a habit of not answering his calls.
"Ram Charan is a really good friend of mine. In fact, even though Zanjeer didn't perform well at the box office, I have visited him at his house in Hyderabad and stayed with him many times. But now, he doesn't pick up my phone calls. I don't know, maybe his phone has changed... His wife, Upasana, replies but he doesn't," shared Apoorva with Siddharth Kannan.
When asked if he messaged Ram during RRR, Apoorva responded, "He called me from Ukraine and asked what I was up to. I told him that I wasn't doing anything major. He said, 'I need to shoot two to three action sequences with the second unit, can you come and do it?' I said, 'Yeah, I'll get back to you.' Then he called again and asked, 'Can you?' I was shooting something or working on something, so I couldn't go. That was the last time, I think, I spoke to him. He randomly calls me, but he doesn't answer my calls."
Apoorva acknowledged that he understands Ram Charan is busy and that his wife hosts him. He added that Ram meets him when he visits Hyderabad, but it has been a while since the director last visited the city.
With over two decades of experience in the industry, Apoorva Lakhia began his journey as an assistant director with Ashutosh Gowariker on Lagaan. He went on to direct films such as Shootout at Lokhandwala, Dus Kahaniyaan, Mission Istaanbul, and Haseena Parkar.