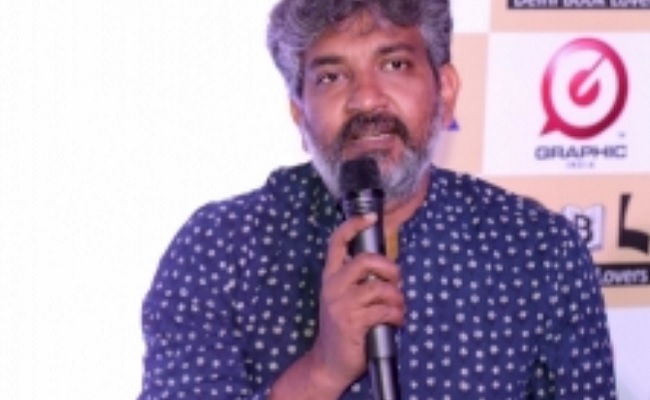 In a month, Rajamouli will wrap the entire shoot of "RRR" featuring NTR and Ram Charan.
Once the shooting part gets completed, the maverick director will focus on the visual effects and final edit of the movie. "RRR" is slated for October 2021 release.
As we all know, Rajamouli will direct Mahesh Babu after the release of "RRR".
The film will be officially announced in the coming months though Rajamouli had said the same in several media interviews.
His father Vijayendra Prasad has already prepared a basic storyline for Mahesh Babu's action thriller.
Vijayendra Prasad has now hired a new team of writers to assist him in developing into a full-fledged script. They will prepare a story and will narrate it to Rajamouli. Then Rajamouli will sit with them and make changes in his style.
So, the work for Mahesh Babu and Rajamouli's film is simultaneously is being done. KL Narayana will produce this action drama.