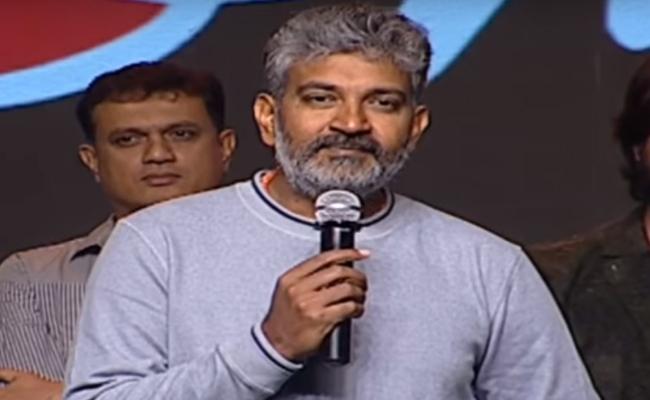 Rajamouli is the world renowned Indian director and the pride of Telugu people. It is needless to say that he is the highly rewarded film director in entire India.
Apart from that his entire family depends on film industry and each one has respective remunerations for their services. So far, this most prestigious family hasn't given a single penny towards CM Relief fund or CCC towards supporting the cause of Covid 19 and lockout victims.
There is a talk that he is planning to donate gloves and other such equipment for police department and doctors. Governments and small NGOs are anyway taking care of that petty stuff. The major support that is needed is for the poor in the film industry.
Rajamouli not announcing anything reasonable so far is resulting in many discussions and back talk within the film industry itself.
"People hail anyone in the film industry those earn big with their talent. But their true image depends on how much they give back to the society in hard times", says a film celebrity, off the record, who is closely working with CCC.
He continued, "Prabhas is a classic example here. He truly behaved like Bahubali even off-screen by donating Rs 4 Cr for CM and PM Relief Funds and a seperate Rs 50 lakh for CCC towards the support of the poor in the film industry. His generous heart has got no brakes. Similarly, we are expecting that Rajamouli's family all put together may donate a sum of Rs 10 Cr. Well, that is not even close to what Rajamouli as a single man had spent on the destination wedding of his son last year".
In fact, charity cannot be expected on demand. Everybody will have their personal commitments and burdens which the outer world may not know. It is ok to expect something, but not a specific amount from specific person. This kind of feedback truly disappoints the ones those wish to donate for charity.