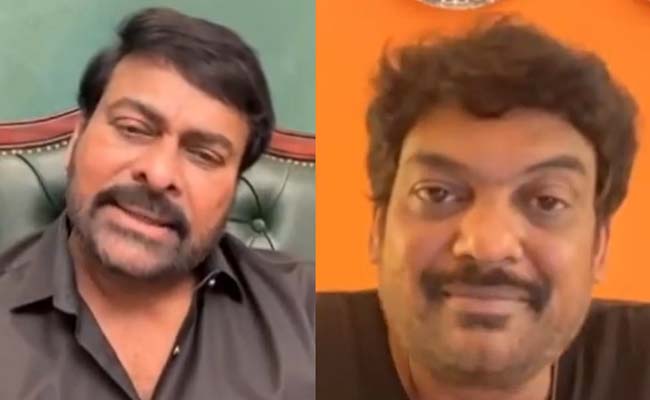 There is a line "Saripoyaru Iddaru" from Seetamma Vakitlo Sirimalle Chettu. This keeps on appearing in different trolling videos even now.
Freshly the video chat between Chiranjeevi and Puri Jagannath reminded many of the same.
Chiranjeevi tasted disaster with Acharya. But by releasing the film Godfather only by taking the advances, it could escape the negative talk with regard to collections. This technique glued hit color to the film.
It is known that the collections of Godfather dropped badly from Monday onwards. The advances have to be paid back and that is not a problem.
But, to avoid the shame with the overall figure after the full run, Chiranjeevi and Puri Jagannath chatted for sometime and released the stuff online, in order to keep the heat continuing for the second weekend.
We know that Puri Jagannath is now coming out from the disastrous shock of Liger. Chiranjeevi started taking a motivational class to Puri Jagannath.
Chiru said that he didn't go down with the failure of Acharya but focussed on changes in the script of Godfather and doing some reshoots. He also claimed that he scored a success with Godfather. Puri Jagannath took this class perhaps as an obligation. It looks like Puri needs a hit to talk like Megastar.
Chiranjeevi also asked Puri Jagannatha about the script of 'Auto Jani' which was prepared way back. Puri replied that he kept that aside and is coming up with a more powerful script shortly.
It looks like Chiranjeevi is in the mood to work with Puri Jagannath after the two films which are in his hand now.