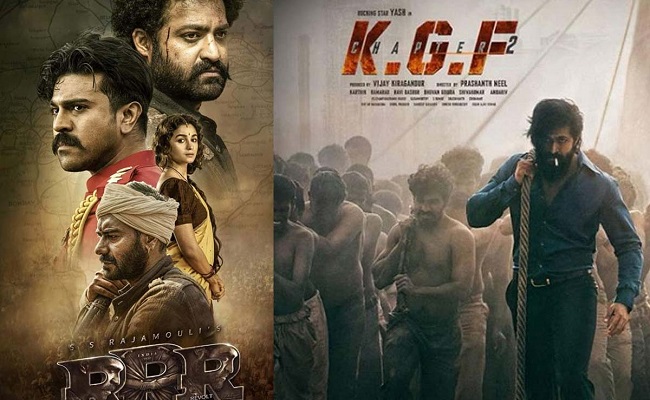 There is none to beat Rajamouli with regard to the publicity of any film. He is known for setting up an ecosystem that makes the media feel very high about his films. His strategy is to focus on the national media and screening special shows for them. With this, the local media feels proud about him for taking Telugu cinema to the national level and continues to do their job.
He makes the Collection Cards ready in Hyderabad and they appear as tweets in Mumbai. Nobody confirms the collections are official. But the propaganda builds up around his films. The numbers keep on increasing day by day and none contradict them.
Though Dil Raju openly stated that RRR could make only Rs 87 Cr in Telangana, the makers released the figure which is more than Rs 100 Cr.
The publicity figures cross Rs 1100 Cr but Danayya, the producer, didn't yet announce this officially?
The merchandise related to RRR, promotion trips in Charter Flights, celebrity directors doing interviews, and many more teach the fellow filmmakers how to hype up a film.
Coming to KGF, it is totally different.
As per the sources not more than Rs 12 Cr was spent on the publicity of KGF. This is really many times less than that of RRR promotion budget. There is no KGF merchandise. There are no obligatory promotional interviews.
All that the cast and crew did was visiting religious places like Tirumala, Simhachalam etc. They carried just two to three nominal press meets in Telugu states. They did not do any hungama in Karnataka as well. Nothing was built around KGF artificially. But still, this shook the box office nationwide with its organic aura.
This is not to put Rajamouli down but only to explain the difference between the two big Indian films of the season.