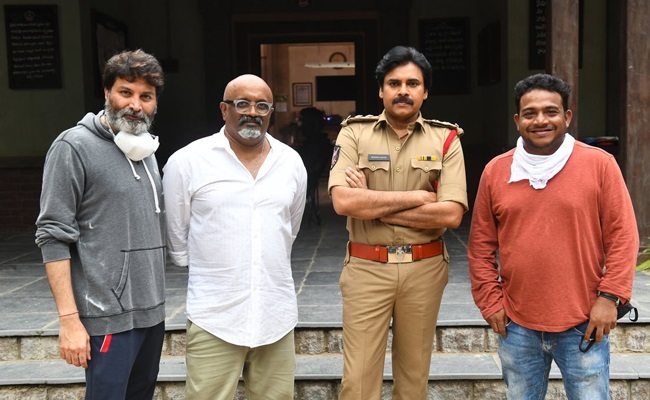 As per the titles Sagar Chandra is the director of the film Bheemla Nayak but since beginning Trivikram sidelined him and projected as if he himself is the captain of the film.
But now the same is resulting in huge pressure on Trivikram. Bandla Ganesh's audio leaks are also giving such indications.
Bandla Ganesh openly stated to Pawan fans that Trivikram is stopping him from attending the event. Though the event is cancelled today, it is going to happen in a day or two.
In an audio leak that has offensive language, Bandla also suggested that Trivikram has YCP links and gave Ajnatahavasi intentionally to downsize Pawan Kalyan.
He made it clear to PK fans that if Bheemla Nayak flops he would go to Trivikram's house and beat him.
This looks like Bandla is seriously wishing to bring out Pawan Kalyan from the clutches of Trivikram Srinivas.