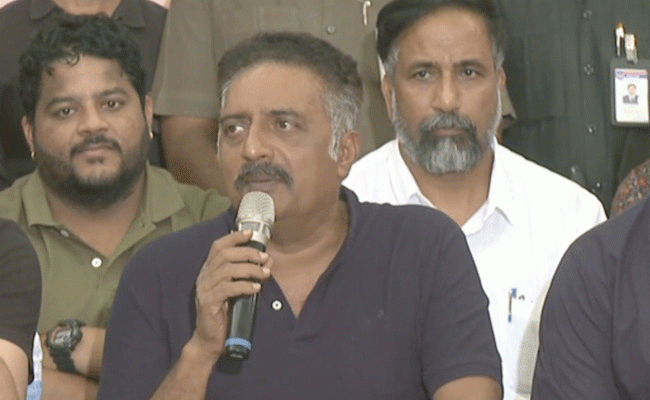 Eleven elected members of Prakash Raj's panel have announced their resignation to their positions.
Actor Srikanth has resigned from the post of Vice-president. Other members also have done the same.
In the recently announced results of MAA, Prakash Raj's panel won 11 positions. However, the key executive body members belong to Vishnu's panel.
Alleging irregularities in the results and conducting elections, the 11 members have decided not to take up their elected positions.
The members accused Mohan Babu of using expletives against them and attempting attacks on them. They leveled allegations against the senior actor.
They said that he hijacked the entire election process. He and actor Naresh are running the show while Vishnu stood as a spectator, they said.
However, Prakash Raj has rubbished the media reports of slipt in MAA (Movie Artistes' Association). He clarified that they have no such plans.
"We have no plans to start new associations like Aatma, Paramatma, Pretatma, etc," he said.