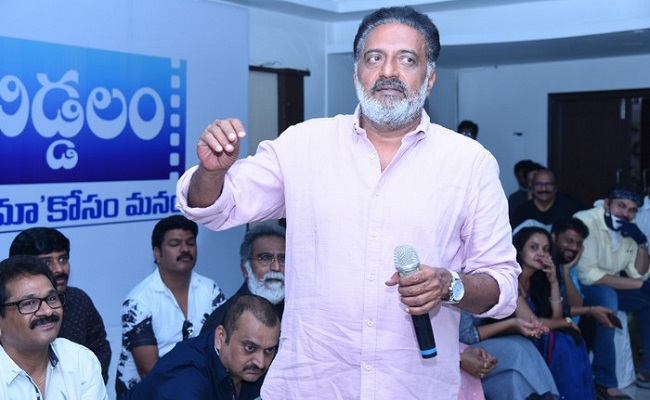 Prakash Raj targeted the film media all of a sudden. He pointed out that the media is overacting with regard to the MAA elections and giving wrong projections to the public.
Above all he questioned why the media is dragging Chiranjeevi into this matter.
It is strange to see Prakash Raj talking in this manner.
Who jumped into the ring of MAA politics three months prior to elections? Who sat in the channels for hours together expecting publicity? Who said that he already informed the Mega Star about his interest contest? Who took Nagababu along with him for channel interviews?
All these were done by Prakash Raj and now he is talking like an innocent guy and pointing fingers at the media.
Had Prakash Raj intended to keep the media away, he would have avoided interviews in the first place. Why should he call for a Press Meet if he really feels that the media is over acting?
Prakash Raj is asking why to pull Chiranjeevi into this. Is it not true that whoever is contesting on his panel is saying that he or she came forward only on the advice of Chiranjeevi?
It is revealed that when Mohan Babu called some artistes they said the same. An actress also said the same to Mohan Babu as per the inside news.
When we asked one of the artistes on this matter, he said that he knows nothing but contesting only on Chiranjeevi's order.
While everyone is chanting Chiru Mantra like this, how can Prakash Raj point fingers at the media and allege that the media is dragging Chiranjeevi's name into these politics?
Prakash Raj needs to mind his own politics and stop taking classes to the media. Same applies to Bandla Ganesh also who spoke belittling the media.