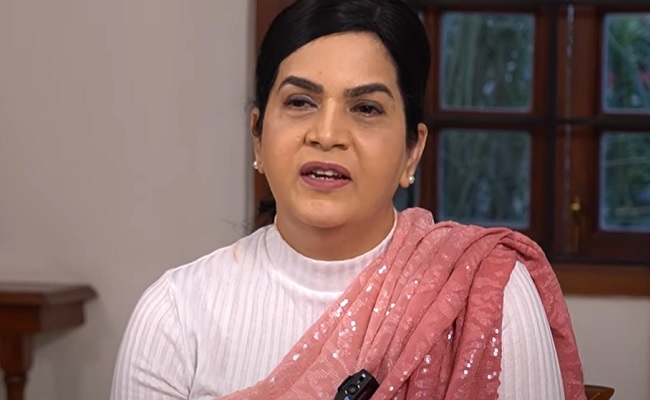 Chiranjeevi is being considered as the 'pedda-dikku' of Tollywood though a section within the industry wouldn't agree to it.
Wherever it is, every biggie in the film has every right and responsibility to chant the name of Prabhakar Reddy and honor his family for giving away such huge land for the construction of Chitrapuri Colony.
Prabhakar Reddy, the popular actor of yesteryears donated the land to make the poor cine workers own a house within the vicinity of the most happening spot of the city.
Four days ago, the Chitrapuri Colony Flats Inauguration event was held for which Chiranjeevi was the Chief Guest.
Though he took the name of Prabhakar Reddy, he didn't bother to ensure that his wife and family members were invited to the event.
PrabhakarReddy's daughter Sailaja Reddy expressed her disappointment for not inviting at least her mother for the event.
She said, "It's not any compulsion. It's the matter of humanity. My mother would have been really happy had she received an invitation".
Incidents like these don't motivate the others in the society to give anything for charity. Everyone is forgotten after death and even their families are ignored.
Then what is the use of donating something for a cause, the credit of which is sidelined by others.
In another context, she said- "Chiranjeevi is a big name today. My father Prabhakar Reddy was a forgotten history. So, the organizers and the committee members may feel that Chiranjeevi's presence will add a brand to their event".
Apart from this, Sailaja Reddy has shared many interesting things surrounding Chitrapuri Colony.
Watch her exclusive interview to greatandhra to know the details.