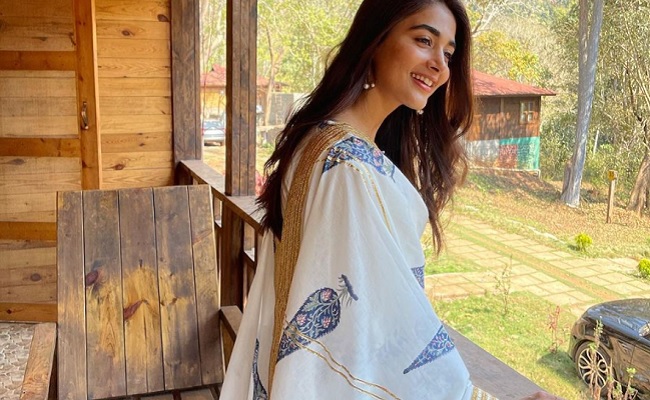 Ram Charan is back in Hyderabad but Pooja Hegde is continuing to shoot in Maredumilli forests.
She is acting as a village girl in director Siva Koratala's 'Acharya'.
Hegde recently joined the sets and will continue shooting for it for another couple of days in this thick forest. She is enjoying her stay in the forest resort.
She is taking full remuneration for the minor role. Pooja Hegde has been paired up with Ram Charan in this film.
Theirs are not full-fledged roles but they will also have two songs and a romantic track.