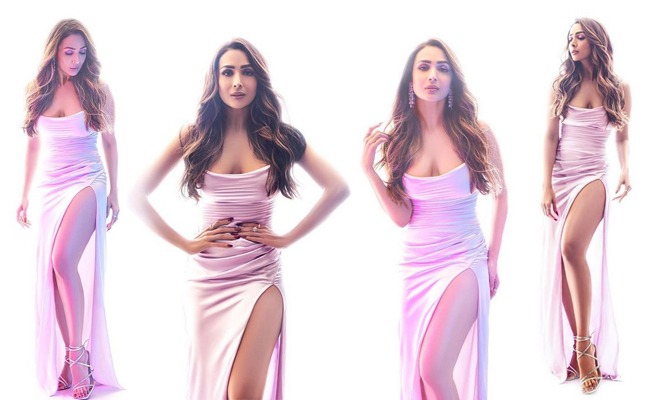 She is Malaika Arora and completed half a century. Only a few on this planet have the chance to be younger and everlasting for decades together.
Wearing an attire that reveals her glossy thigh and the zone under her neck, Malaika looks like a smoking hot damsel from heaven.
At 50 she sizzles with a perfect body and curves in the right proportion.
She has the potential to lure the senses of the younger people more than half of her age. The high heels to her feet add glory to her urban chic look.
This Chaiya Chaiya girl of the 1990s is still a heartthrob of the men of her age.
On the work front Malaika is busy with TV programs and other entertainment shows. She has been the jury for many television shows nationwide.