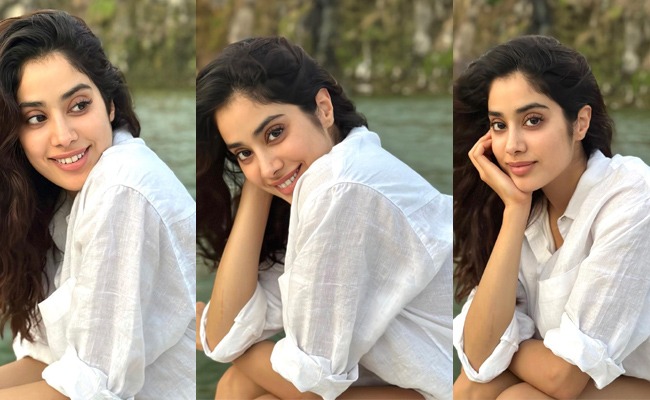 Janhvi Kapoor has gained immense popularity for her exquisite beauty and irresistible allure. With grace and poise, she effortlessly captivates anyone who lays eyes on her.
As a highly sought-after actress and adored by millions, Janhvi is establishing herself as a mesmerizing artist, capable of captivating and enchanting the desires of her vast audience.
Recently, she unveiled a captivating photo shoot where she confidently wore a casual white shirt, revealing glimpses of her thighs.
Her attire exudes a playful charm, and her alluring poses undeniably ignite a spark in the hearts of her numerous young admirers.
These enchanting pictures have rapidly spread across various social media platforms and websites, becoming a sensation in no time.
Regarding her upcoming projects, Janhvi is slated to star alongside NTR in a film directed by Koratala Siva.