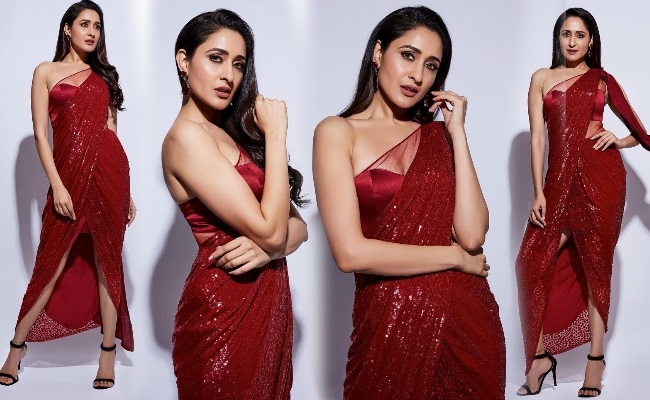 Pragya Jaiswal is the actress who has the oomph in every inch of her body accompanied with glowing skin and impressive curves.
Her tall figure and confident poses loot the senses of onlookers.
Wearing a maroon colored saree in an interesting drap, she looks voluptuous emanating the rays of lust. The sleeveless and strapless blouse adds vigor to her figure.
The long legs peeping from the slits of the saree drapes tease the senses of onlookers.
On the work front Pragya is now coming up with Akhanda in a couple of days. More projects are awaiting her and the announcements are on their way.