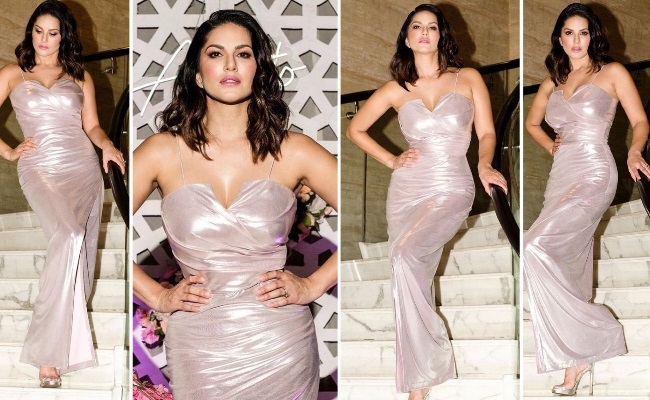 Sunny Leone, the name itself sends some pleasant shocks in the spines of many.
The most beautiful adult star ever from Indian soil who made it very big internally is continuing her decent career in Bollywood.
Respecting the law of land and entertaining the millions with her glamar, she set a mark for herself.
Already she was associated with the perfume brand Lust and now she has launched 'Affetto by Sunny Leone'.
She graced the simple occasion wearing a long split gown in light lavender. She stands as the embodiment of sex appeal and needless to write about her sculpted figure.