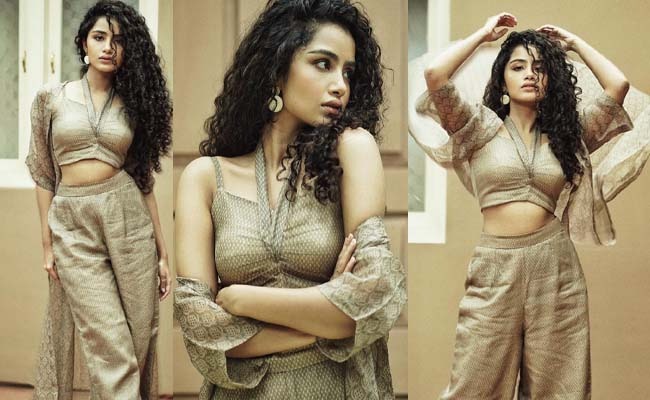 Anupama Parameshwaran is a beauty that brings delight to those around her.
She shines brightly in a sensuous attire, with her curly tresses and eye-catching jewelry complementing her already stunning appearance.
Anupama's alluring gaze is truly spellbinding and illuminates her face with a celestial radiance.
Anupama has earned a name for herself in the entertainment world, with her remarkable performance in the blockbuster hit "Karthikeya-2".
The film is regarded as one of the finest productions in Telugu cinema from 2022.
Anupama boasts a youthful and vivacious look, resembling a college student with her slender frame and youthful appearance.
Her latest venture, "18 Pages", has received widespread recognition and solidified her standing as a gifted performer.
Anupama's work continues to captivate and entrance audiences of all ages, making her a beloved figure among both the youth and families.
With much more in store for this blossoming star, there is no doubt that she will continue to radiate and bring happiness to all who admire her beauty and skill.