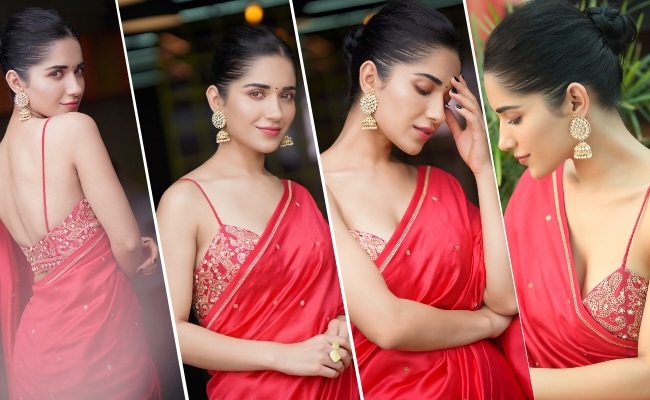 Ruhani Sharma is the new sensation in Tollywood who came onto the screen with the film "101 Jillala Andagadu".
She posed wearing a red saree and a striped blouse revealing her glossy hands, shining neck and mysterious cleavage with a sensuous smile.
She looks like a danger light for the peace for young boys. She scored well with her acting skill as well.
There is a dearth of actresses who are talented and possessed with a figure to offer a glamorous show. Ruhani proves to be a right blend of everything.