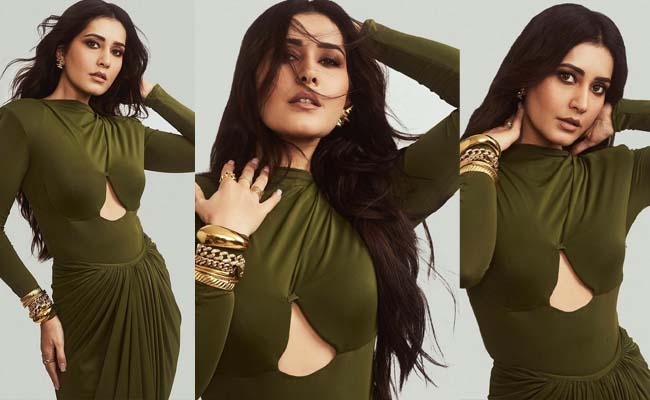 Celebrated for her charming personality, Raashi Khanna, the beloved actress, possesses a distinctive charm that has enraptured the devoted admiration of her fans.
Her dedication extends beyond her profession, with a focused commitment to maintaining her physical well-being.
Draped in a stunning emerald green gown, she radiates an aura of sophistication that highlights her graceful femininity, emitting an irresistible allure stemming from the sleek, well-defined contour of her thigh revealed through the slit.
Cloaked in this ensemble, Raashi Khanna effortlessly captivates and mesmerizes those fortunate enough to witness her presence.
Photographs of her adorned in this outfit have proliferated across the digital landscape, captivating her diverse supporters and enthusiasts, standing as a testament to her enduring charm and unquestionable stardom in the realm of entertainment.