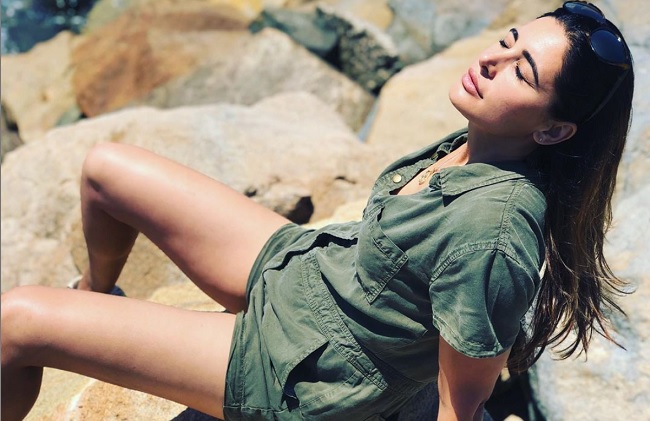 Actress Nargis Fakhri wrote about the importance of "detoxing" in an Instagram post, revealing her go-to mantra for feeling rejuvenated.
Nargis Fakhri, who currently is in California, shared photos from her mud-bath session with a her best friend, like she wrote in one of the hashtags.
In the photos, Nargis Fakhri can be seen soaking up the California sun, sporting a purple bikini, with red clay smeared over her skin and her hair pulled back in a messy bun.
"Make sure to detox your life every once in a while. Out with the old and bringing in the new," Nargis Fakhri captioned her photos.
CLICK HERE!! For the In Depth Updates on all the OTT Content