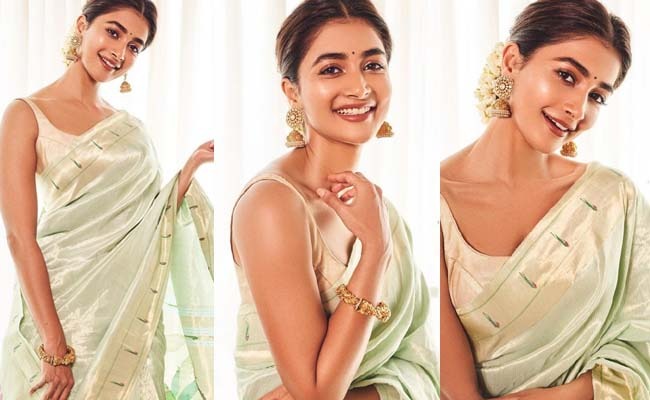 Pooja Hegde, a tall and enchanting lady, exudes a mesmerizing aura and possesses an impeccably balanced physique.
Her distinctive talent lies in captivating individuals with her flawless attractiveness.
In a recent photoshoot, she showcased astonishing beauty while elegantly draped in a saree and a sleeveless blouse that featured a plunging neckline, enchanting lovers of feminine grace.
Her bold stance and sultry makeup bestowed upon her an air of sensuality reminiscent of a goddess of beauty.
With the release of these online photos, social media was abuzz as numerous netizens expressed their awe, showering her with comments praising her enhanced beauty like never before.