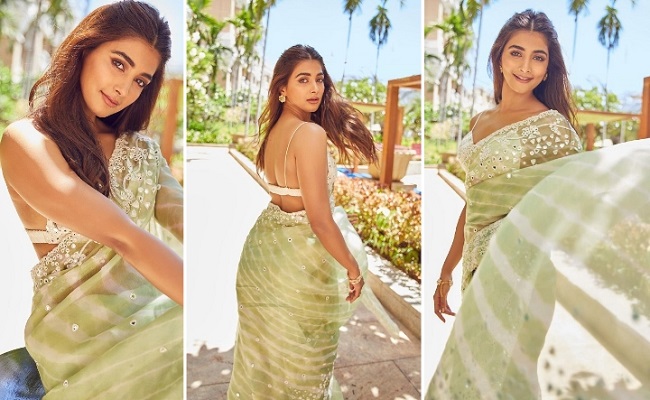 That was a shock when Madhuri Dixit showed off her open back blouse in the film Hum Aapke Hai Kaun way back in the 1990s.
But now it has become most prevalent in day to day lives of many women. But that suits only the fortunate few who are blessed with the right confidence and posture.
Pooja Hegde is the actress who is the darling of many hearts these days. She is known for exposing her long legs in general. But she looks like a hot sensation when appears in a saree with an open back blouse.
The appealing looks and tiny smile on her lips makes her a lightning spark. The pictures pervade in social media and go viral. Pooja is coming with Acharya this month.