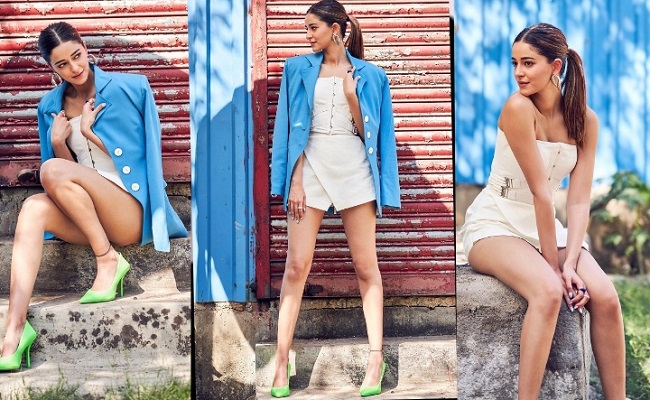 Many Telugu audiences are eager to see Ananya Pandey on screen with Puri Jagannath's Liger.
Sporting her long legs she posed to the camera in a casual way. The place where the camera clicked looks like on a road side.
Wearing a white colored costume that revealed her legs and shoulders, she looked stunning. The blue colored overcoat added a hue to her overall look.
The green colored pointed high heels also made her look elegant. This 23 year old actress is about to hit the screens with Liger this year.
The film is coming up in both Hindi and Telugu.