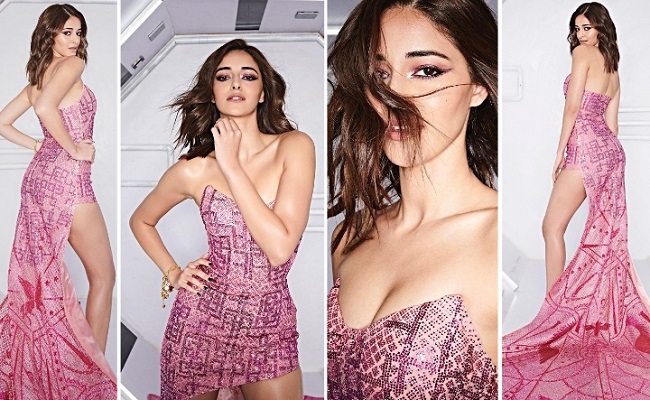 What lies in a woman's body is the ability to mesmerize the onlookers with the way she dresses.
This is Ananya Pandey who is going to appear as the pair to Vijay Devarakonda in Puri Jagannath's 'Liger'.
Wearing a pink outfit revealing her thigh region below her neck and the slender thighs with a glossy shine, she looks ravishing.
Above all what catches the eyes is the long tail-like cloth that's left without tucking in anywhere. That's perfectly making her look like a Pink Peacock.
These pictures are making rounds on social media much to the excitement of her fans.
On the work front Ananya Pandey is also coming up with Kho Gaye Hum Kahan after Liger this year.