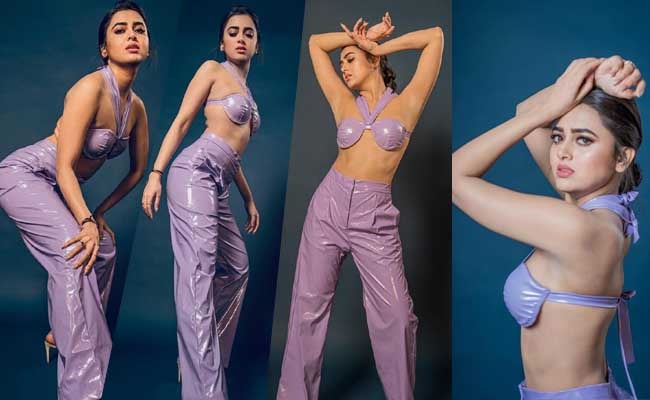 Tejasswi Prakash Wayangankar is an impressive fresh face who has captured the affections of millions.
She possesses exceptional attractiveness and a distinctive appeal. Although hailing from Saudi Arabia originally, she is a former student of Mumbai University.
Having made her entrance into the television industry, Tejasswi has, from that time forward, lent her talents to a variety of channels. In addition to this, she has also appeared in numerous music videos.
As an actor, Tejasswi's remarkable physique serves to heighten her attractiveness.
Recently, she made her foray into the world of cinema with her performance in the Marathi film "Man Kasturi Re".
Posing boldly, she confidently showcases her feminine elegance while adorned in a dazzling, purple outfit.
The attention-grabbing photo is intensified by the tantalizing sight of her curves stimulating the senses of the spectators.