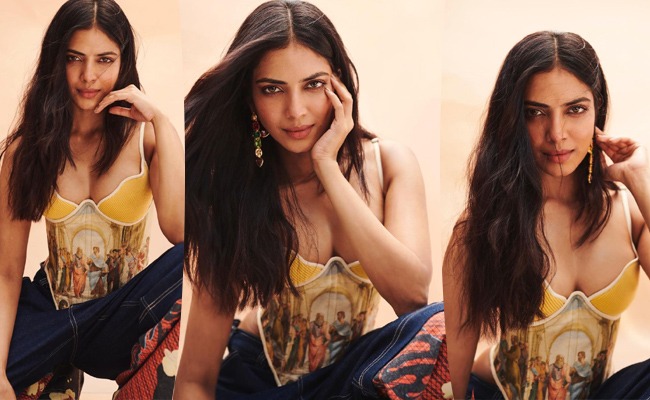 Malavika Mohanan, originally from Kerala, has become a well-known figure in Tamil cinema.
Although she hasn't acted in Telugu movies yet, she has already appeared in Malayalam, Kannada, Tamil, and Hindi films.
Malavika Mohanan looks stunning in her outfit adorned with a vintage European painting, paired with designer trousers. Her beauty and charm leave a lasting impression on the minds of millions of people.
With her irresistible appeal and captivating presence, she effortlessly exudes sensuality. Her intense gaze and captivating appearance resemble the arrows of love.
These mesmerizing glimpses of Malavika have caused a stir on social media, captivating the attention of beauty enthusiasts.
In her professional life, Malavika is currently busy with her upcoming projects, including the Hindi film "Yudhra" and the Tamil film "Tangalaan."