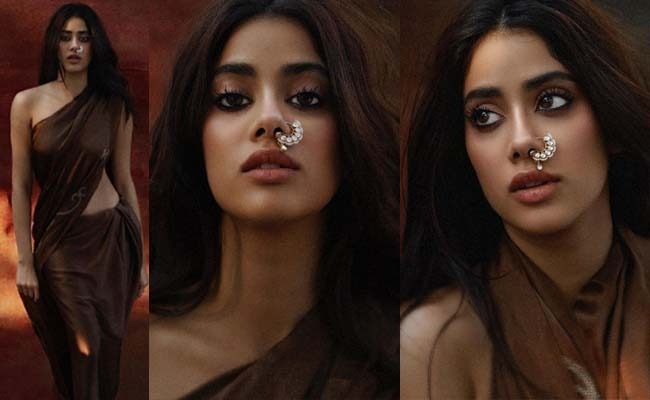 Janhvi Kapoor, a beloved figure in India, renowned for her striking beauty and alluring charm, has recently made a splash with her latest endeavor.
As a highly active presence on social media, she frequently shares captivating images that leave her followers entranced.
Recently, she unveiled a series of photographs from a photoshoot that have caused quite a stir. The images depict her in a black saree, posing in a sensually suggestive manner, with a nose ring prominently displayed.
These pictures have particularly resonated with her younger fans, who have expressed that they have set off explosive reactions in their hearts.
The photographs have been widely circulated on social media platforms and various websites.
In addition to her online presence, Janhvi Kapoor has a number of upcoming film projects, including "Mr and Mrs Mahi" and "Bawaal", further cementing her position as a prominent figure in the entertainment industry.