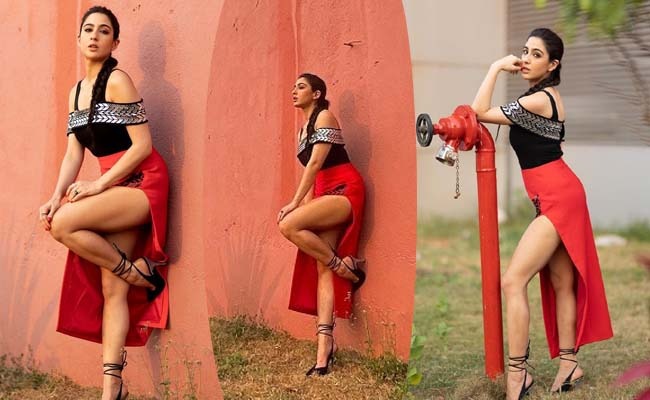 Feminine glamour is not something that always looks slender and tender. The healthy calf muscles and chiseled thighs do spell immense beauty that wrench the hearts of men.
Sara Ali Khan has a fan base from teenagers on social media. She keeps them engaged with her gorgeous pictures from time to time. She has a special identity as the daughter of Saif Ali Khan from Amrita Singh.
Decked up in a black and red costume and the pointed foot wear she poses sensuously, leaning on to a wall.
Blessed with loads of grace in every corner of body, she stands up as an epitome of voluptuousness showing off healthy bends and curves.
Way to go Sara! Keep rocking. Hope the South Indian directors are looking at this beauty who has the ability to make her presence felt in a big way on the South Indian screens.