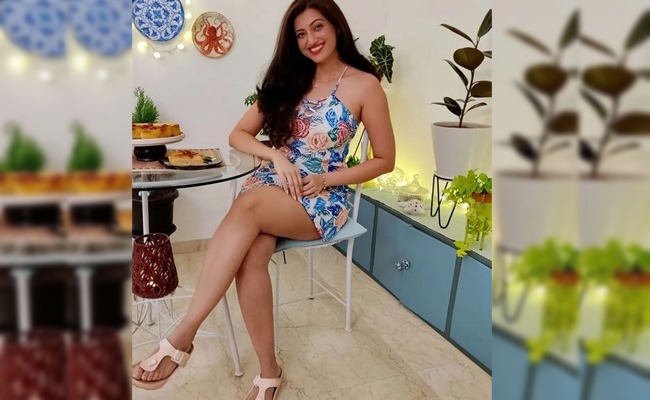 Connoisseurs of beauty never missed a day without seeing Hamsa Nandini's glam pics on social media.
But for quite a long time she was away from giving any glam treat becausr of her health problem. Finally she seems to be back to normal fighting cancer.
She poses wearing a dress that exposed her luscious thighs. She looks damn hot and pulls the heartstrings of the onlookers.
Way to go Hamsa! May your smile make you ever healthy and the onlookers ever happy.