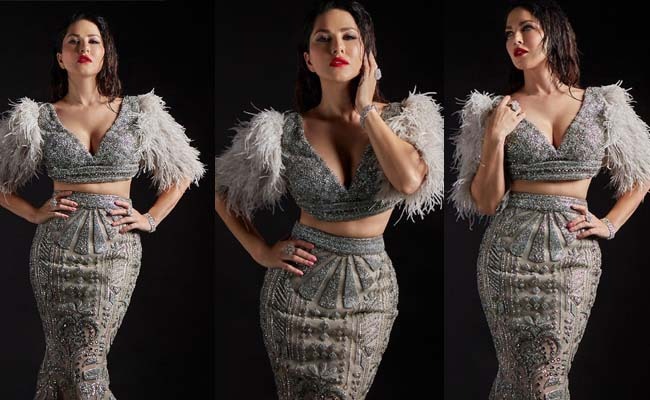 Sunny Leone, the beloved of many, has previously bared it all. However, she is now captivating the eyes of her admirers by concealing her body.
She flaunts her curvaceous figure in a snug-fitting ensemble that accentuates every contour of her physique. In a grey-hued attire, she poses in the most seductive of postures, resembling the deity of desire.
Sunny Leone, the beloved of countless hearts, poses in a sultry manner, exhibiting her magnificence to the still camera. These pictures are circulating on the internet and spreading like wildfire.
As far as her professional commitments are concerned, the 40-year-old actress is currently working on a number of movies in various languages.
Sunny Leone's ability to reinvent herself and surprise her audience has contributed to her widespread popularity.
Her latest pictures, which showcase her in a different avatar, have created quite a stir on the internet. Fans are eagerly anticipating her upcoming projects in various languages, and her performances are eagerly awaited.