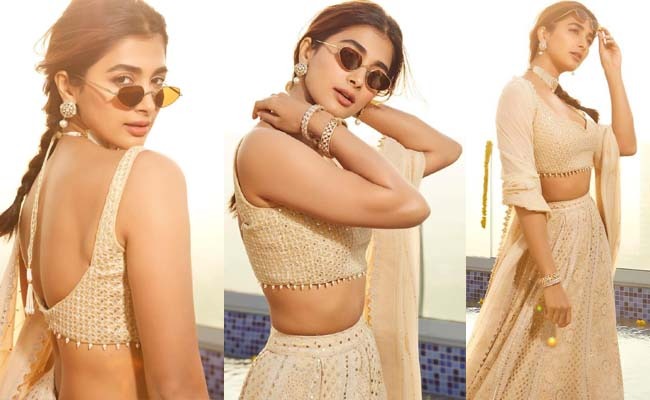 Pooja Hegde is an actress who has made a lasting impression on audiences due to her striking beauty and long legs.
Her height, slender physique, and natural charm have set her apart in the entertainment industry and made her a standout performer.
Pooja has a distinct sense of style that allows her to carry off any outfit with ease and elegance.
She has a unique fashion sense that makes even the simplest of outfits look stylish and sophisticated.
Her charming personality and warm smile have earned her a large following on social media, with fans admiring her beauty and style.
Her latest picture, in which she is dressed in a cream-colored blouse and lehenga, showcases her elegant and gorgeous looks.
Pooja Hegde is a talented actress with a stunning figure, warm personality, and an infectious smile that has captured the hearts of many.
She continues to be a prominent figure in the entertainment industry and has a bright future ahead of her.