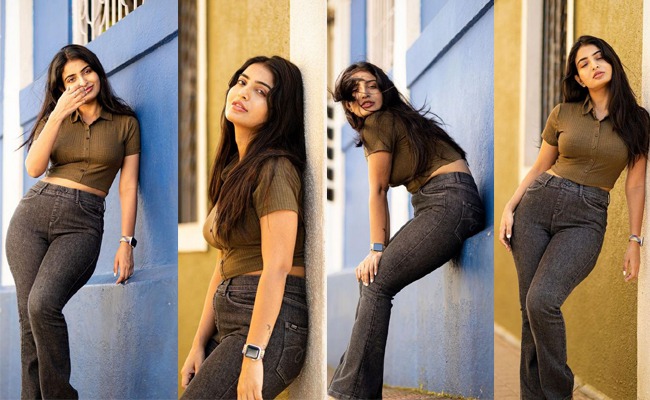 Telugu girls seldom shine as heroines in recent times. One among them in the waiting list is Ananya Nagalla, the beautiful lady with sharp features.
Ananya Nagalla is the lady who is known for her girl next door look from Mallesam or Playback. She made her presence felt even in Pawan Kalyan's 'Vakeel Saab'.
She might have felt that the career is not going to shine if she continues to be in the same domain and so she started unleashing herself on the glamour side.
Regularly she is releasing her pictures online in the hottest way possible. She is showing off her glam side in every photo session. This is the latest in line where she is seen wearing tight jeans and a top that shows off the boundaries of her body.
She is presenting herself in tune with the trend and it is the turn of film makers to cast this beautiful and talented actress.
On the work front she has some assignments in line and the big thing is yet to come on her way.