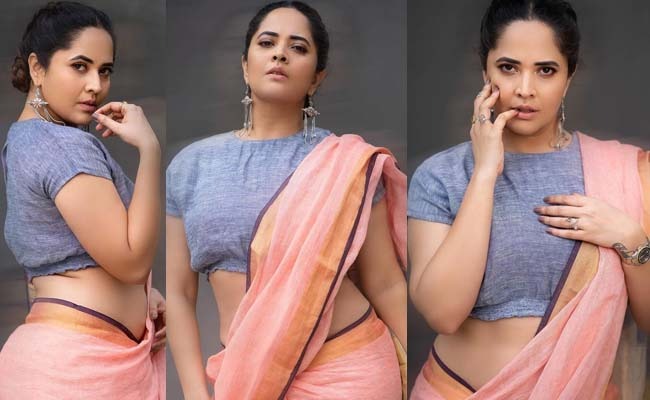 Anasuya Bhardwaj has an incredibly well-shaped body that attracts the attention of men from different age groups.
This charm becomes especially noticeable when she wears a saree that highlights her curves. Her dazzling smile and captivating gaze are truly memorable.
In a recent photo, she looked stunning in a peach-colored saree paired with a blue full blouse.
She carries herself with grace and charm in this outfit. Her confidence and remarkable beauty shine through her happy expression and posture.
Aside from her TV work, Anasuya is quite busy with important movie projects.
Well done, Anasuya! Keep up your exceptional work! May you always have beauty, good health, and a loving family by your side.