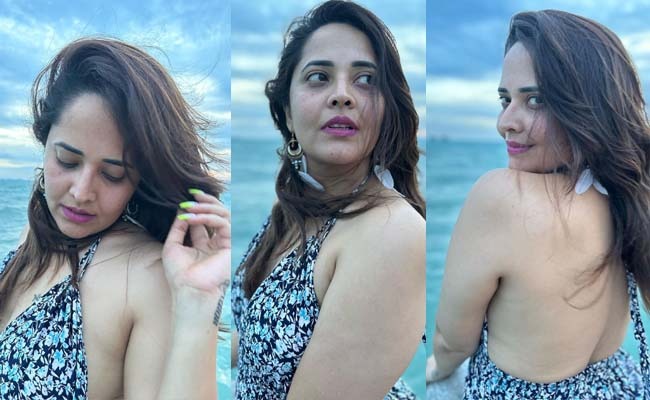 Anasuya Bharadwaj boasts her own dedicated fanbase, captivating them with her timeless allure, flawless physique, dynamic performances, entertaining banter, and infectious smile.
Every time she graces a photoshoot, she resembles a celestial being descended upon us.
Rather than striving for an unrealistic size-zero figure, she confidently embraces the curvaceous silhouette of a typical Indian woman with utmost sensuality.
Above all, she stands as a beacon of female empowerment, defying the norms of a traditional Telugu society and proving her mettle in her industry.
Recently, she made a stunning appearance in a swimwear, showcasing her beauty from behind.
Anasuya remains occupied with various television shows and film projects, continuously gracing our screens without any pause. Keep shining, Anasuya!