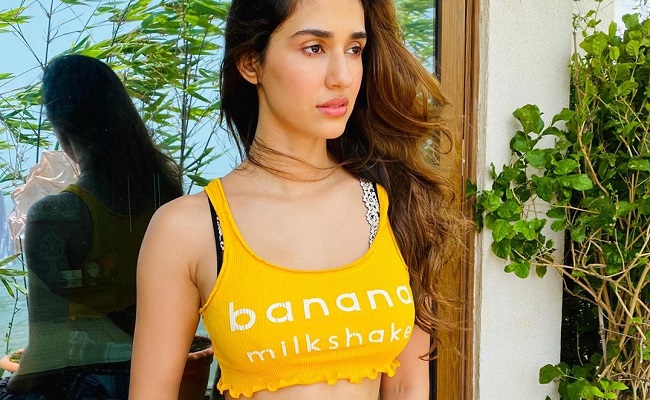 Disha Patani is known as the social media queen as her photos and posts are flooded with the most number of fan comments and likes compared to other Indian starlets.
Disha keeps her social media pages up to date with spicy updates. Nobody can forget her promotions of Calvin Klein underwear brand.
Unlike her regular updates that reveal a lot of skin, Disha has posted a glam photo that is trending for wrong reasons.
Disha wore a T-shirt that has a caption 'Banana Milkshake' and trolls are breaking the internet by making fun of that caption.
There are funny and nasty comments as well, but Disha hasn't taken down the photo yet. She might have guessed such reaction when she posted a picture wearing that Tee.