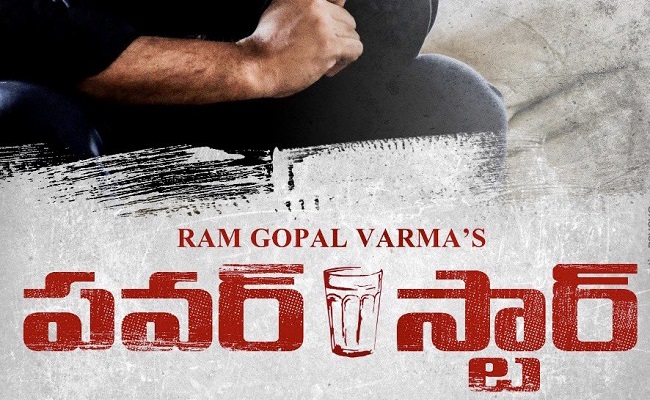 Maverick filmmaker Ram Gopal Varma is announcing or releasing promotional material of his various underproduction movies every other day.
He is now set to unveil the first look poster of "Powerstar", a film on the actor and politician Pawan Kalyan.
But Ram Gopal Varma states that the film is not based on any living person.
According to him, it is a purely fictional story, any resemblance to a living person is coincidentally incidental.
However, he has made the design of the film's title logo with a tumbler (glass), which is an election symbol of Pawan Kalyan's Jana symbol.
He tweeted, "RGVWORLDTHEATRE is releasing the first look poster of POWER STAR tmrw morning at 11.37 Am ..it is a completely fictional film and resemblance to any real people is coincidentally incidental."
He is planning to release the film on September 2nd.
RGVWORLDTHEATRE is releasing the first look poster of POWER STAR tmrw morning at 11.37 Am ..it is a completely fictional film and resemblance to any real people is coincidentally incidental pic.twitter.com/wVkgXP3eKo

— Ram Gopal Varma (@RGVzoomin) July 8, 2020
CLICK HERE!! For the In Depth Updates on all the OTT Content