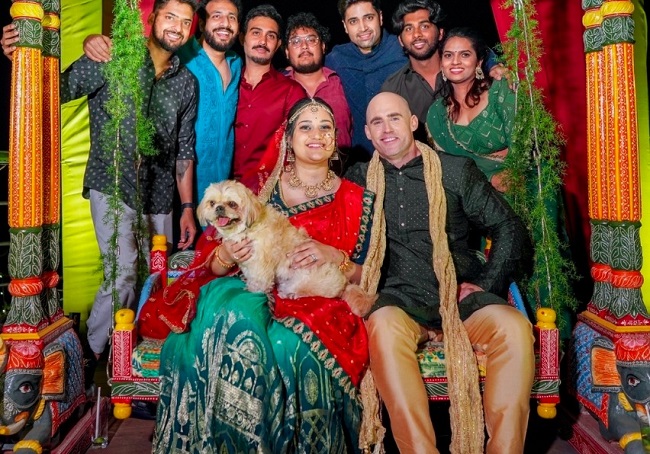 Telugu film actor Adivi Sesh, who has achieved success with popular films such as Major and HIT 2, has another joyous occasion happening in his personal life.
His younger sister Shirley's nuptials are taking place, and pictures are being shared online.
His family is preparing for the wedding ceremony, which will take place on January 26th.
It is reported that the wedding will be a small, intimate affair with only close friends and family members in attendance.
The ceremony will be conducted according to Hindu customs and rituals, as Adivi Sesh mentioned in a recent post.
The groom, Davin Goodrich, is American and his family members have traveled from Florida to attend the wedding, which is being held at a resort on the outskirts of Hyderabad.