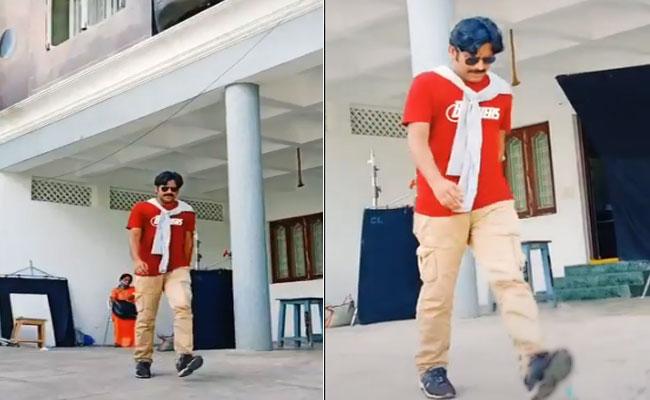 Ram Gopal Varma has given another shock with his new tweet. He brought in a lookalike of Pawan Kalyan to cast in his upcoming film "Power Star".
He has posted a tweet stating: "Here is the STAR of my new film POWER STAR ...This shot was taken when he visited my office ..Any resemblance to any other person is incidentally coincidental and intentionally unintentional.."
No one knows what is in store in the film "Power Star", but RGV is maintaining the diplomacy that he is not making any film on Pawan Kalyan but the title is Power Star.
The controversial director has already casted someone as Pawan Kalyan in his film Amma Rajyamlo Kadapa Biddalu. But this new lookalike seems to be more convincing than him.
Here is the STAR of my new film POWER STAR ...This shot was taken when he visited my office ..Any resemblance to any other person is incidentally coincidental and intentionally unintentional.. pic.twitter.com/geulQ4YAj8

— Ram Gopal Varma (@RGVzoomin) June 28, 2020
CLICK HERE!! For the In Depth Updates on all the OTT Content