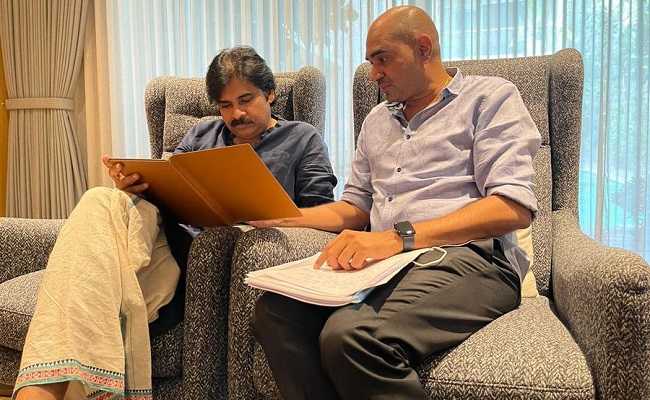 It is known that Hari Hara Veera Mallu is the film that is being made in the direction of Krish bankrolled by AM Ratnam.
This can be called the film that is being made for such a long duration in the entire career of Pawan Kalyan.
This film was started long before Vakeel Saab and Bheemla Nayak. But this has been struggling hard to finish.
The recent May 12th schedule was cancelled and the two high budget sets erected for this shoot were lying in studio burning the rents.
Besides, a new gossip is heard now that Pawan Kalyan is upset with the outcome of 'Hari Hara Veera Mallu' whatever is made so far.
It seems that he expressed his disappointment with regard to the low quality sets and costumes in front of Krish.
He also shouted on Krish for promising him something and doing something else, as per insiders. Looking at all this, it brings a doubt if this film can release in this year.
Initially it was planned to hit the screens for Dasara. But the political activity in AP is not so favorable for Pawan's new releases.
If this films gets concluded, then Pawan has to spend time on Samuthirakhani's film and then he should move on to Harish Shankar's sets.
Pawan is committed to all these films as he has taken enough of advance payments from respective producers.