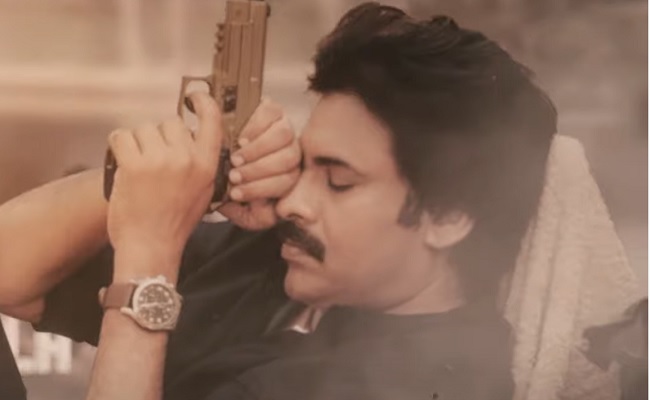 Power star Pawan Kalyan's much-awaited film Bhimla Nayak, up for release on Friday, has got the much need relief with the Telangana government on Wednesday giving permission for screening a fifth show in all the theatres in the state for two weeks.
A GO to this effect was released in the evening. Normally, the government used to give permission for big films for a fifth show only for a week. But Bhimla Nayak got a special permission for five shows for the first two weeks.
It is definitely a bumper offer for the makers of Pawan Kalyan's film as they received a rude jolt in Andhra Pradesh, which has denied any additional shows for the film in any of the theatres.
The district authorities held meetings with theatre owners and warned them against screening a fifth show.
The AP government has also instructed the exhibitors to sell the cinema tickets only at the old rates, as the GO on revised rates is yet to come. It threatened to take action if the theatres sell the tickets at higher rates.
So, the permission for additional shows in the Telangana theatres, that too, for two weeks, will help the producers to offset the losses caused in Andhra Pradesh, for a larger extent.
Moreover, the cinema ticket prices in Telangana are very high; and so, it would help the producers to recover the losses.
The Telangana government has also been liberal towards Bheemla Nayak makers in organised the pre-release function of the film at Police Grounds, Yousufguda in Hyderabad.
None other than chief minister K Chandrasekhar Rao's son and state IT minister K T Rama Rao attended the function as chief guest, apart from cinematography minister Talasani Srinivasa Yadav.