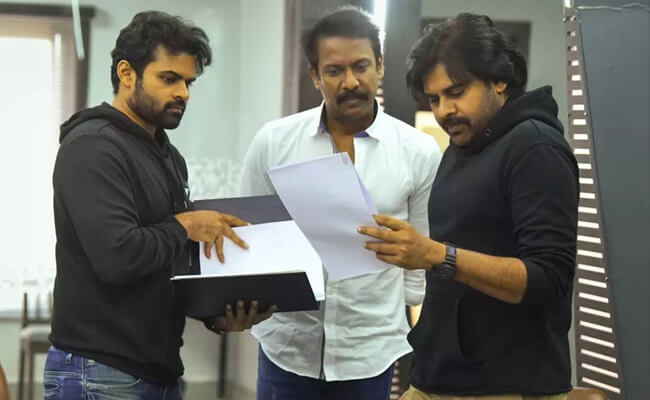 The much-anticipated movie featuring the combination of People's Media, Pawan Kalyan, Sai Dharam Tej, Samudrakhani, and Trivikram Srinivas, was tentatively titled 'Bro.'
The title surfaced through unofficial channels before its official announcement, following its registration in the chamber. However, Pawan's fans expressed their dissatisfaction with this title.
The filmmakers explored numerous titles containing the word 'kaalam,' but none seemed to be satisfactory. Some titles were already assigned to other movies, leaving 'Bro' as the final choice.
While titles may not hold significant importance for big-budget films, the ultimate craze and anticipation lie in the content and quality of the movie itself. As a result, audiences eventually become accustomed to the title 'Bro.'
However, it is inevitable that initial trolling and discontent will arise. Ultimately, the success of the film will depend on its content, performances, and the overall cinematic experience it delivers, overshadowing any initial reservations about the chosen title.