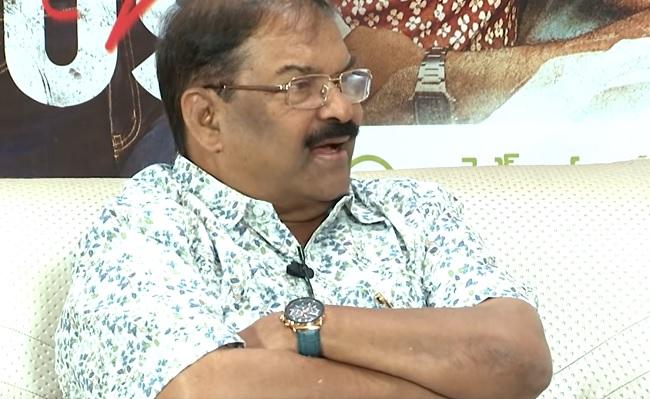 KS Ramarao may have produced some of the biggest blockbusters in the 1980s and 1990s, but today's audiences only know him as the producer of flops like "Vasu" and "World Famous Lover." This outdated producer even attempted to present "Bholaa Shankar."
He is currently in the news after writing a letter to our Prime Minister, Narendra Modi, demanding the release of former Andhra Pradesh Chief Minister Nara Chandrababu Naidu.
The producer stated that he was writing the letter as a responsible citizen of Andhra Pradesh, conveniently omitting the fact that he is also a TDP supporter and a member of Naidu's community.
In his two-page letter, he asked Modi if he was aware of IT workers taking to the streets in support of Chandrababu Naidu "all over the world."
What is amusing about his entire post is that this outdated producer, who lives and works in Hyderabad but claims to be an Andhra Pradesh citizen, knows little about politics and has utter disregard for the constitution.
It is the courts that decide whether to release or detain a person, not political leaders. However, KS Rama Rao asks PM Modi to release Naidu, bypassing the court.
He warned Prime Minister Narendra Modi that if he does not release Naidu, he will lose the election.
This producer, blinded by his allegiance to his caste, requests that Modi overthrow an elected government and impose President's rule in Andhra Pradesh until the next elections.