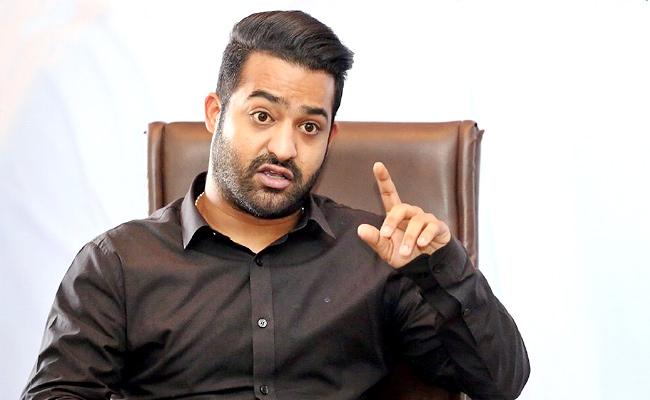 Hero Ram Charan has garnered a lot of publicity by exploiting RRR's potential for winning an Oscar, whereas NTR has been lagging behind.
Ram Charan's extensive travels from Hyderabad to Mumbai, Delhi, and America are quite unusual.
On the other hand, NTR is more relaxed and not in a rush. He is also jokingly telling his fans that he will stop working if they ask for updates about his new project.
NTR is receiving offers that have the potential to generate publicity, but he has a strict condition: there should not be even a hint of political affiliation. If such a connection exists, it is a big no-no for NTR now.
Sometime back, there was a lot of buzz on social media when NTR met Amit Shah.
However, NTR has now decided that he does not want any political connections in the near future.
NTR turns down invitations from national channels that are affiliated with political parties.
Recently, he turned down an event knowing that there is TDP's affiliation to it.
All of these actions may be due to the NTR family's links with the Telugu Desam Party.
Currently, NTR is keeping silent about the party, suggesting that he is in no way interested in getting into the shadows of politics and politicians.