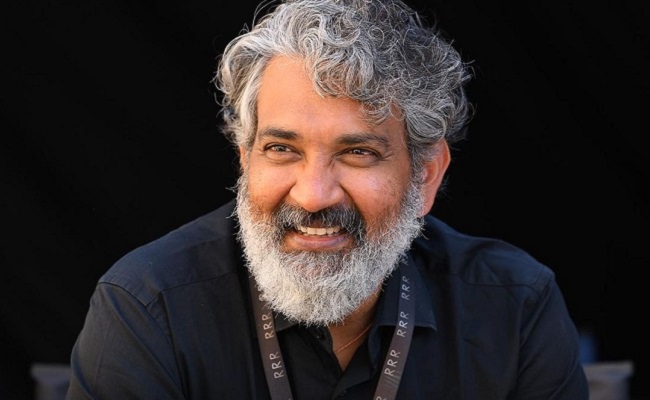 Many stories were heard about Rajamouli that he was fond of people around and took care of them whenever they were in need. He was almost given the image of Amarendra Bahubali in the Film Nagar circle when the 'Bahubali' wave was on its high.
But now with his latest tweet many are doubting his character. The netizens are attacking him so wildly with filthy language.
He tweeted- "Worked with Devika during Baahubali. She was the coordinator for many post production works. Her passion and dedication is unmatched. Unfortunately, she is battling blood cancer. I humbly request to donate funds to the Ketto Campaign shared below".
All that he might have thought while tweeting this was it would help the Ketto people to raise the fund at the earliest with the traction it gets with this tweet.
But it turned the other way round.
A netizen wrote, "It's a matter of Rs 3 Cr. Why can't you give this from your pocket if she is so helpful for you in your profession? That's not a big deal to you as you claim Rs 100 Cr remuneration for each film. Why do you use us with your emotional blackmailing like this?"
Another netizen mentions, "You are a filthy rich director. You have producers and heroes around you who can certainly help her in this scenario. If the top technicians of Bahubali decide to help her, no Ketto campaign is required".
The other netizen replied to him, "Your intention is very good sir, but as the highest paid director in South India, arguably in India and of course you knew her too. Can't you bear expenses for her whole treatment sir at least once in this lifetime?"
"You could give that money alone, She is your team. Still you weren't able to donate sir?"- this is another reply on twitter.
"Had she been a normal patient with no celebrity connection the fundraising on Ketto makes sense. But a technician who really made her mark for Bahubali, as Rajamouli claimed, need not face such a plight. This gives a hint about the selfishness and greed of Rajamouli"- mentioned by a netizen on another social media handle.
"Prabhas, who has been known as a big hand in giving donations, would have certainly helped her. He donated a whopping Rs 4 Cr during Covid relief. That was the highest among all the heroes. Couldn't Rajamouli inform him?", mentioned a person in his social media post.
The bottomline is that this is the repercussion every big hero or a filmmaker should face when they live by boasting their collections and remunerations.
Kiran Sharma