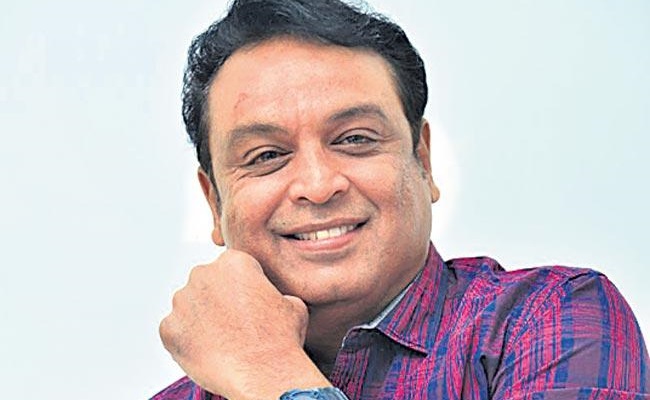 Balakrishna's comments against Chiranjeevi and the subsequent reaction from Naga Babu and C Kalyan has turned the whole issue into a big debate. This is the raging controversy in the Telugu film industry.
Adding fuel to the fire, actor VK Naresh, who is president of Movie Artistes' Association (MAA), rubbished the claims of C Kalyan.
C Kalyan said it was the responsibility of MAA to invite senior stars like Balakrishna to the meetings.
Naresh wondered when he was not informed about the meeting how would he invite others?
Naresh made it clear that both Chiranjeevi and Nagarjuna didn't inform any other leading stars of Tollywood about the meeting with Talasani and CM KCR. They also not passed official information to MAA.
Naresh said he was shocked to C Kalyan's statements.
"I am shocked seeing statement of mr c. Kalyan That it was maa's responsibility to invite Mr balkrishna to the meetings with Mr Chiranjivi or Cm garu . As President of Maa, when Gen Secratary nor me was not informed of any such meetings how can I invite someone to meetings," he tweeted.
The industry is split into two factions in the whole issue but the ones who are supporting Balakrishna are not coming out openly. By choosing to remain silent, they are rallying behind him.
Chiranjeevi, on the other hand, also doesn't want to talk further on this on a public forum. He has neither tweeted about it.
CLICK HERE!! For the In Depth Updates on all the OTT Content