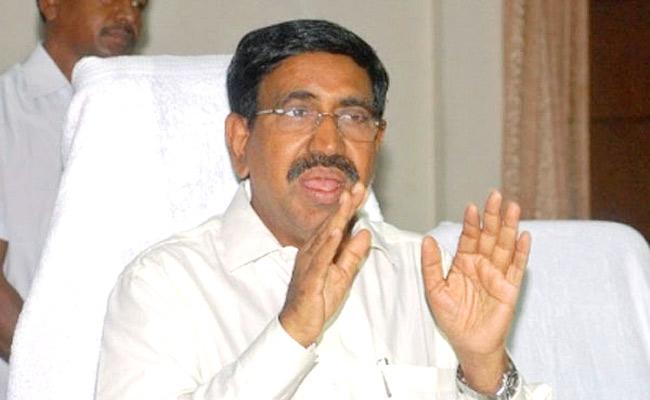 In a temporary relief to former minister and senior Telugu Desam Party leader Ponguru Narayana, the Andhra Pradesh high court on Tuesday deferred the hearing on the Amaravati inner ring road case filed against him to October 16.
Narayana moved the state high court, challenging the summons issued by the Crime Investigation Department (CID) asking him to appear before the investigating authority on October 4.
The former minister, however, argued that the summons issued by the CID were against the natural principles of justice, as he had crossed 65 years of age.
"As such, they cannot ask me to appear before them personally," he said.
Narayana requested that the CID be directed to question him only at his residence, instead of asking him to appear before the agency.
"In the past, too, the CID questioned me at my residence. The same thing can be done now," he said.
After the arguments, the high court deferred the hearing to October 16. It would mean, Narayana could escape the arrest by the CID for two more weeks.
Meanwhile, Lokesh also filed a petition in the high court questioning the conditions mentioned by the CID in the notices served to him under Section 41-A of the criminal procedure code.
He wondered how the CID could come to the conclusion that he had committed the crime, as the notice said he should not repeat the crime.
Secondly, Lokesh also questioned the propriety of the CID asking him to submit the account books and bank passbooks of Heritage Foods, though he was only a non-executive director and shareholder.
Lokesh, who has been in New Delhi for the last 20 days, will be landing in Andhra Pradesh on Wednesday morning to appear before the investigation officer.
To be on the safe side, he challenged the conditions imposed by the CID in the notice before the high court.