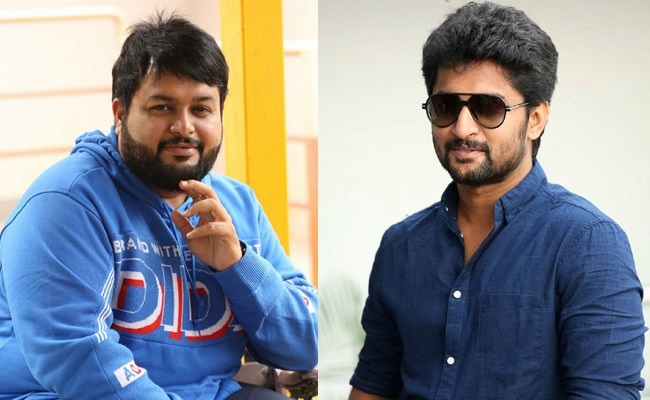 Natural Star Nani and top music composer Thaman have been taking digs at each other.
In the GreatAndhra interview, Nani made indirect remakers against Thaman.
Nani said no actor or technician should dominate the film. The music or any craft should gel with the film.
These days, everyone is raving about Thaman's background score.
In films like "Akhanda", it was Thaman's riveting background music that came in high praise. He is dominating the film.
After watching the GreatAnndhra interview, Thaman took to Twitter to attack Nani slyly.
"We call it a Complete FILM when all the crafts Together Excel in all formats... It's never so called Dominated Crafts …lol it's the Deeper UNDERSTANDING of a Film Knowing its depth in dialogues it's Narration & making It dive in Smooth to the Next Sequences," he tweeted.
Thaman continued his tweet, "So Without a Great Visualisation Great Making Great characterisations Well Written Scripts With True Emotions Narrated in a Proper Pace Directed Magnanimously & Standout Performances from the Artists… It's Never One Man Show … We love CINEMA & WE DIE FOR IT. God bless."
Thaman has not mentioned Nani's name but it was clear that he is fuming with Nani's remarks. The cold war is continuing between them.
Nani roped in Gopi Sundar for "Tuck Jagadish" for background score after Thaman completed the score.