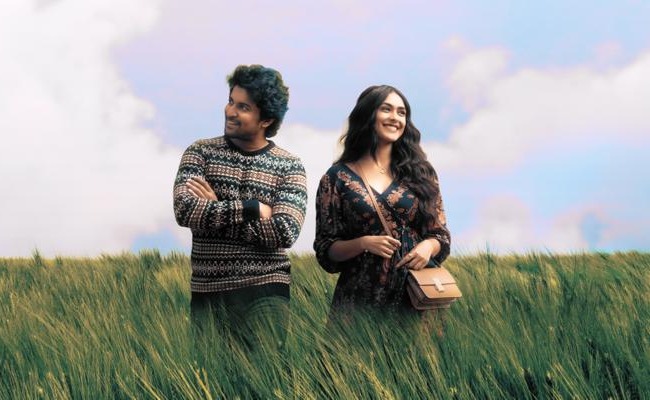 The strings of love are tugging everyone's heartstrings. The first single Samayama from Nani's Hi Nanna hits a sensational 10 Million+ views on YouTube in less than 24 hours and takes the trending spot.
It's a blockbuster start for the musical journey of this wholesome family entertainer with such a massive response for the first single featuring Nani and Mrunal Thakur.
Hesham Abdul Wahab rendered a pleasant number with contemporary beats. Anurag Kulkarni and Sithara Krishnakumar's vocals were magical.
However, it's Nani and Mrunal Thakur's Jodi that has been getting lots of appreciation for their lovely chemistry. Both looked elated all through.
Nani and Mrunal scored hits with their last respective films and this factor too had a positive impact on the song to get extra mileage.
On the flip side, Hesham provided a chartbuster album for his first Telugu movie Kushi.
The movie directed by Shouryuv also stars Baby Kiara Khanna in a pivotal role.